03/13/2019
Bed Bath & Beyond embraces private label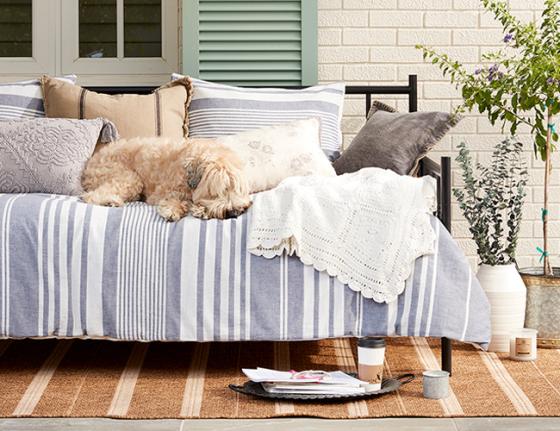 Bed Bath & Beyond has finally entered the realm of private label by launching a new home-focused line.
The new line, called Bee & Willow Home, features furniture, decor items and more. It is the first of six in-house decorative home brands that Bed Bath & Beyond will introduce this year and in 2020, the company said.
"We're developing private label proprietary brands to offer a meaningfully differentiated assortment to bring our customers something they're not seeing elsewhere," said Jean Lindsley, vice president of branding of Bed Bath & Beyond.
According to the company, the new collection features "expertly designed" furniture, ranging from dining tables and chairs to sofas and side tables to upholstered beds and dressers, along with a wide range of home décor and accessories, including vintage-inspired rugs, art, pillows and throws, wicker baskets, dinnerware and more. Merchandise will be featured in all Bed Bath & Beyond stores nationwide and online. Furniture vignettes will be in approximately 165 store locations.
Prices start at about $5 for cleaning supplies and run upwards to nearly $1,000 for select furniture pieces.
"The inspiration for Bee & Willow Home is a contemporized approach to the idyllic, rustic style of décor," said Barbara Weston, director of global trend at Bed Bath & Beyond. "The materials in the collections include an eclectic blend of rustic, distressed and time loved transitional décor pieces combined with distressed stone, wood and metal."