Amazon subject to hundreds of false reviews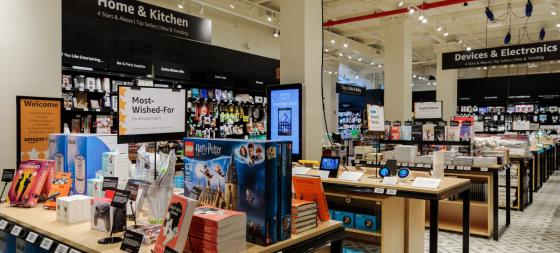 Amazon's customer reviews include a significant number of fake five-star ratings, according to a U.K. consumer advocacy group.
According to an analysis of hundreds of tech products in 14 popular categories by Which?, a U.K. based analysis company, the top-rated items had numerous reviews for unknown brands and suspicious five-star reviews. Product categories analyzed for suspicious or fraudulent reviews included headphones, dash cams, fitness trackers and smart watches.
Which? found that the top-rated items were dominated by unknown brands with names such as ITSHINY, Vogek and Aitalk. In many cases, items from these brands had thousands of unverified reviews, meaning there is no evidence that the reviewer had bought or used the product.
Many reviews also had a high number of five-star ratings that had been dumped onto Amazon's review pages in a short space of time — identified by Which? as another red flag suggesting the reviews are fake.
When Which? searched for headphones, all the products on the first page of results were from unknown brands and almost nine in 10 (87 percent) of more than 12,000 reviews for these products were from unverified purchasers. Seven out of 10 (71 percent) of the headphones in the results had suspiciously perfect five-star customer ratings, while some included reviews for unrelated products such as soap dispensers.
One set of headphones, by unknown brand Celebrat, had 439 reviews. All were five-star, all unverified, and all arrived on the same day.
Which? shared its findings with review expert company, ReviewMeta, which suggested every five-star unverified review of the top 10 pairs of headphones, sorted by average customer review, was fake. According to Which?, many brands it identified as unknown had their Amazon seller profile as their main Google search result and did not appear on Google at their listed address.
Amazon told Which? it uses a combination of techniques, including investigation teams and automated technology, to spot and remove fake reviews. Amazon confirmed that it uses machine learning technology to analyze reviews 24/7, and also works with social media sites to block fake reviews at the source.