12/20/2018
Amazon is riding the struggle bus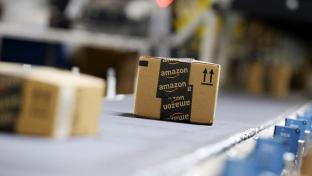 Amazon is finally showing some imperfect lighting, as the company continues to struggle in the $840 billion grocery market, more than a year after the $13.7 billion acquisition of Whole Foods Market.
The number of Amazon Prime members who shop for groceries at least once a month declined in 2018 compared with 2017, according to the results of an annual consumer survey released by UBS analysts. The drop was surprising given the company's Whole Foods investment and expansion of two hour delivery service Prime Now, the analysts wrote in a note to investors, according to a Bloomberg report.
A separate study by research firm Brick Meets Click found that households using grocery delivery and pickup services from physical retailers spend about $200 per month and place orders more frequently than Amazon grocery shoppers, who spend $74 a month.
The number of households with access to online grocery delivery and pickup options will reach 90 percent next year, up from 69 percent in 2017, thanks to big investments by food retailers of all sizes, the report states. That makes Amazon's grocery delivery services fairly common, according to David Bishop, a partner at Brick Meets Click.
It doesn't help that we've seen a slow dilution of Prime itself over time, with the rise of Prime Pantry and Add-on Items, according to an article from Fast Company. They force you to buy a minimum number of items to get the best deal, adding back the very psychic burden Prime had eliminated from the equation of online shopping in the first place. As a result, it can be hard to find true, two-day Prime items that aren't marked up to insane prices by third-party sellers.
Amazon, through a spokeswoman, declined to comment.