Amazon lockers driving quick trips to Whole Foods stores
Get great content like this right in your inbox.
Subscribe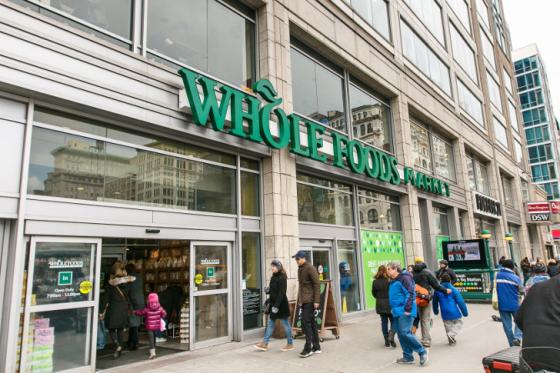 Whole Foods Market stores with Amazon lockers are prompting more customers to make quick "micro visits" of 3-5 minutes in length, according to a Reuters article that cites data gathered for the news agency by inMarket, a location data advertising firm. 
Such mini visits increased 11 percent at stores with lockers since Amazon acquired Whole Foods last August, while stores in the same cities without lockers saw a 7 percent gain in quick trips.
InMarket, which analyzes anonymous location data from the mobile devices of 50 million U.S. consumers, looked at 98 Whole Foods stores in the New York, Los Angeles, Chicago, Philadelphia, Dallas-Fort Worth, San Francisco, Washington, Houston, Boston, and Atlanta metropolitan areas. Of those stores, 76 had lockers.
Customers who stop briefly at Whole Foods to retrieve a package from an Amazon locker might well also enter the store to buy a drink or snack. "There's a serendipity and immediacy to the in-store experience," Todd Dipaola, chief executive and founder of inMarket, told Reuters.