Amazon, eBay still dominate e-commerce sales
Get great content like this right in your inbox.
Subscribe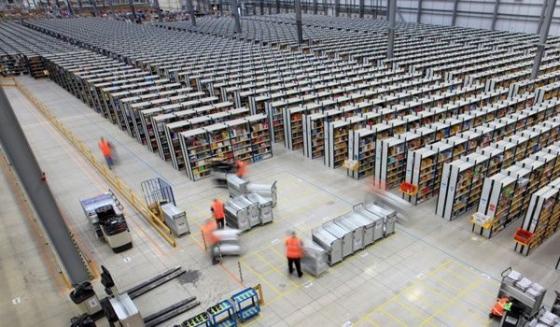 Walmart has a ways to go before it can match Amazon's e-commerce success, but the Bentonville- Ark.-based retailer is making gains.
According to market researcher eMarketer, Walmart's e-commerce sales will grow nearly 33 percent this year to $27.81 billion and the discount giant will capture a 4.6 percent share of the U.S. e-commerce market, putting it third behind Amazon and eBay. A strong holiday season this past year helped fuel e-commerce sales for Walmart, which took advantage of its expansive store footprint to drive click-and-collect purchases with a reported 131.9 million online visitors.
"Walmart's e-commerce business is riding a wave of momentum from its strong holiday season," said Andrew Lipsman, principal analyst at eMarketer. "Walmart is now exhibiting a digital prowess that it just didn't possess a couple of years ago, thanks to a redesigned website and several direct-to-consumer retailer acquisitions. It has also invested heavily in its distribution infrastructure, which should help Walmart extend its market share gains."
Seattle-based Amazon will retain its dominance of the U.S e-commerce market, commanding 47.0 percent of sales this year, according to eMarketer. Its e-commerce business will grow 20.4 percent to reach $282.52 billion. Amazon now commands more than 5 percent of the total U.S. retail market.
Here is eMarketer's listing of the top 10 U.S. companies, ranked by retail online sales share, for 2019:
1. Amazon: 47 percent
2. eBay: 6.1 percent
3. Walmart: 4.6 percent
4. Apple: 3.8 percent
5 The Home Depot: 1.7 percent
6. Costco: 1.3 percent
7. Wayfair: 1.3 percent
8. Quarate Retail Group: 1.3 percent
9. Best Buy: 1.3 percent
10. Macy's: 1.2 percent
To read the eMarketer's report, click here.