Amazon debuts Instant Pickup in five markets
Get great content like this right in your inbox.
Subscribe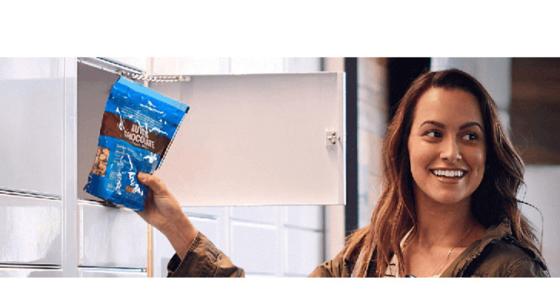 Available in five college campus markets this week, Amazon's just-launched Instant Pickup service enables Amazon Prime and Prime Student members to pick up snacks, soft drinks and other impulse and small essential purchases, from smart phone chargers to tampons, within two minutes of online order placement.
Amazon's Instant Pickup service kicked off Tuesday on college campuses in Atlanta; Berkeley, Calif.; Los Angeles; Columbus, Ohio; and College Park, Md.
The initiative utilizes Amazon's existing network of Amazon Prime pickup locations, which include rows of lockers, an inventory room and a staff of Amazon employees. Instant Pickup will soon expand to all 22 of Amazon Prime's campus locations, according to the company.
Prime customers can use the Amazon app to select from hundreds of non-perishable foods, personal care items and other products stocked at each Instant Pickup location. An Amazon employee then immediately places the ordered items in a locker.
"Instant Pickup puts Amazon in competition with vending machine services," noted a CNBC article posted Tuesday morning.
Given Amazon's pending acquisition of Austin, Texas-based Whole Foods Market, it will be interesting to see whether Instant Pickup becomes a way to immediately deliver Whole Foods' non-perishable private brand snacks, as well as Wickedly Prime offerings, to college students.