Amazon adds Whole Foods grocery delivery in New York, Florida markets
Get great content like this right in your inbox.
Subscribe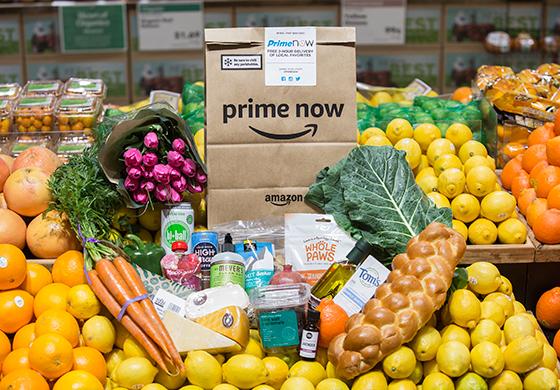 Seattle-based Amazon announced it has added the option for shoppers to have fresh groceries delivered from Whole Foods in the New York area and three cities in Florida. The service is currently available for Amazon Prime members through Prime Now in certain parts of New York City, including lower Manhattan and Brooklyn, and along with parts of Long Island, Amazon said in a cnbc.com press release. Currently in Florida, Whole Foods delivery is initially available in Fort Lauderdale, Miami and Palm Beach.
Other New York City neighborhoods will later be added to the grocery delivery format through the rest of this year, according to Amazon, as well as other areas in the U.S.
New York and Florida are reputed to be two of the most competitive grocery markets today. Walmart is making a major push of its own same-day delivery option in New York for groceries through Jet.com, and Publix, which offers delivery powered by Instacart, has for years prevailed as Florida's prime supermarket, though chains like Sprouts Farmers Market and Lucky's Market are sprouting up across the state. Publix's website said it is in the process of expanding delivery across the Southeast.
Amazon began its delivery program from Austin, Texas-based Whole Foods Markets in February. Grocery delivery is now available in 24 cities across the country. The two-hour delivery is free with a minimum order of $35, while a one-hour delivery costs an additional $7.99.
"We've been delighted with the customer response to delivery in as little as an hour through Prime Now," said Christina Minardi, Whole Foods Market executive vice president of operations, in a press release. "… Today's announcement is another way that we are continuing to expand access to our high-quality products and locally sourced favorites."