Aldi wins several awards in BrandSpark International's competition
Get great content like this right in your inbox.
Subscribe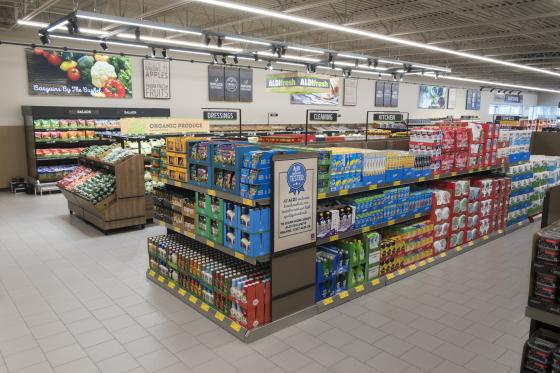 Aldi won several new product awards in BrandSpark International's 2018 Best New Product Awards (BNPAs), a consumer-voted awards program. The BNPAs cover four major consumer product categories: food and beverage, beauty and personal care, household, and kids. For 2018, brands competed with their best new products across 38 key categories.
Aldi, based in Batavia, Ill., had new products win in several food and beverage categories, including:
• Dairy and Dairy Alternative Drinks: ALDI VitaLife Smoothies.
•  Frozen Fruit: ALDI Season's Choice Mango & Tropical Blend Frozen Fruit.
• Iced Tea: ALDI Benner Peach Tea.
• Nut Bar: ALDI Elevation by Millville Fruit & Nut Bars.
• Protein Bar: ALDI Elevation by Millville High Protein Bars.
• Protein Powder: ALDI Elevation by Millville Protein Powder.
• Snack Bar: ALDI Elevation by Millville Endulgent Bars.
Market researcher BrandSpark International has held the BNPAs for 10 years. "It is remarkable how the best brands find meaningful ways to improve their products and become increasingly relevant year after year," said Robert Levy, president and CEO of BrandSpark International and founder of the BNPAs.
The winning products were determined by the votes and opinions of more than 11,000 American consumers.
The BrandSpark American Shopper Study reveals that seven in 10 Americans try new products from brands they consider among their most trusted. At the same time, two in five say they are less brand loyal than they were a few years ago, while just one in five are more brand loyal.