03/12/2019
ALDI, Trader Joe's win Best New Product Awards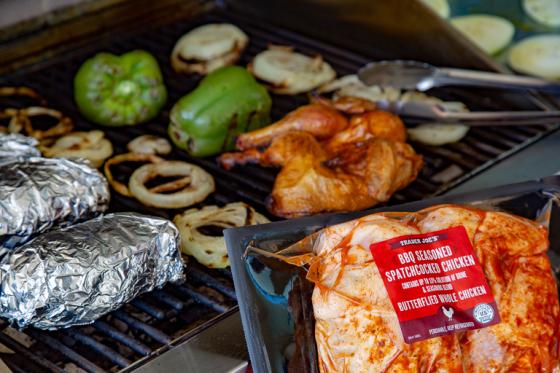 Toronto-based market researcher BrandSpark International recently announced the winners of the 2019 Best New Product Awards, a consumer-voted consumer product awards program. The Best New Product Awards (BNPAs) cover three major consumer product categories: Food & Beverage, Beauty & Personal Care and Household.
The product winners from Batavia, Ill.-based ALDI are:
SimplyNature Squeezie Single — Apple Banana and Apple Multi-Fruit.

Little Salad Bar Pineapple Spears and Little Salad Bar Watermelon Spears.

Park Street Deli Single Serve Hummus: Classic or Red Pepper.

Specially Selected Premium 100 Percent Juices: Pomegranate Juice, Black Cherry Juice or Cranberry Juice.

Friendly Farms Organic DHA Omega-3 Whole Milk and ALDI Friendly Farms Omega-3 Organic 2 Percent Reduced Fat Milk.

Millville Protein Chewy Bars: Peanut Butter Dark Chocolate or Peanut, Almond and Dark Chocolate.

Park Street Deli Greek Feta Salad.

Little Salad Bar Salad Bowls.

SimplyNature Nut and Sea Salt Bar.

Friendly Farms Lowfat Kefir.

Earth Grown Burgers.
The product winners from Monrovia, Calif.-based Trader Joe's are:
BBQ Seasoned Spatchcocked Chicken.

Organic Italian Artisan Pasta.

Uncured Ham & Swiss Cheese Flaky Croissant.
The winners were determined based on a national survey of shoppers who tried the products themselves.
To read the full list of product winners, click here.