07/11/2018
Aldi products adopting How2Recycle label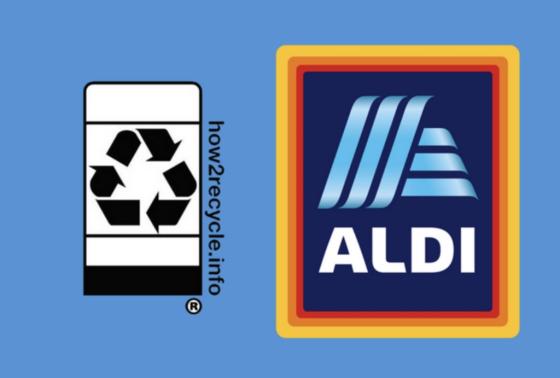 Label it sustainable. Batavia, Ill.-based Aldi, one of the nation's fastest-growing grocers, is striving to show more of its "green" side by using How2Recycle labels on its store brands. Designed to help guide consumers on proper recycling methods, the How2Recycle labels will start appearing on all of Aldi's store brand products in the next two years, the retailer announced in a press release.
Adding the standardized How2Recycle program meshes with Aldi's goals to reduce the amount of waste sent to landfills by recycling equipment batteries and cardboard, paper, plastic film and foil from all stores and warehouses.
"We're thrilled to welcome Aldi in the growing list of retailers in the How2Recycle program," said Caroline Cox, project manager of How2Recycle. "The full-scale adoption of How2Recycle across product categories demonstrates a growing ALDI commitment to accurate and harmonized recycling labeling that empowers consumers to recycle more and better."
A standardized on-package label that communicates recycling instructions, the How2Recycle system was established in 2008 as a project of the Sustainable Packaging Coalition to facilitate recycling by consumers. The labels explain which package can be recycled, and if shoppers need to take any special steps to prepare the package for recycling, the company said.
"We pride ourselves on a smart, sustainable approach to sourcing products for our customers, and we're excited to partner with How2Recycle," said Aldi Director of Communications Kate Kirkpatrick in a statement. "More than 90 percent of our products are Aldi-exclusive brands, giving us greater influence over how they are sourced, produced and delivered to our stores. Reducing our environmental impact is a priority through every step of the Aldi supply chain."
According to the Charlottesville, Va.-based Sustainable Packaging Coalition, the How2Recycle labeling program is based on the best-in-class recycling data available, and technical insights from the Association of Plastic Recyclers, the Recycled Paperboard Alliance and other industry experts. The coalition says the system complies with the Federal Trade Commission's guidelines for environmental marketing claims and says it was the first recycling program in the U.S. designed for consumers.