Aldi premieres new national ad campaign
Get great content like this right in your inbox.
Subscribe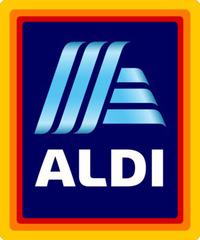 Aldi has launched a national advertising campaign encouraging consumers to "shop differently," with an amusing approach to the benefits of shopping at the Batavia, Ill.-based hard-discount grocery chain. Called "Shop Differentli," the multimedia campaign kicked off in September, said mediapost.com, with a series of six commercials designed to illustrate how Aldi delivers quality, selection and value to help customers save time and money.
The first ad appears as a 30-second TV commercial, spoofing people's concern over things they love. Posted on Aldi's YouTube channel, the spot shows a shopper describing to her adult son how Aldi selects '"the best olives for its olive oil," as she pushes him down a store aisle in the child seat of a shopping cart.
The campaign includes 15- and 30-second commercials on broadcast and cable networks, including internet streaming platforms and online video, along with social media, print and digital ads, according to an Aldi press report.
The ad launch follows Aldi's announcement about its major store expansion in which it will invest $3.4 billion to increase from 1,600 to 2,500 stores nationwide by the end of 2022.