ALDI goes 'beyond meat'
Get great content like this right in your inbox.
Subscribe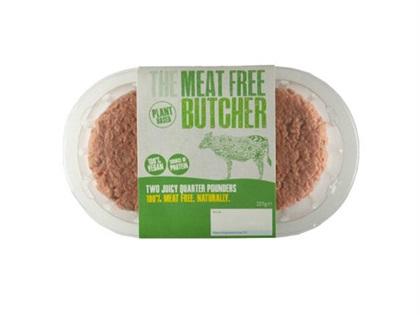 Now we know what ALDI's product development team has been up to lately: dreaming up a plant-based burger that is similar to the popular Beyond Meat products.
According to The Grocer UK, ALDI says its own-label Meat Free Butcher Quarter Pounders are designed to appeal to vegans and vegetarians alike.
The vegan burger, which so far is available only in UK stores, is made with soya protein, which is then processed to look, taste and "bleed," a similar concept to the popular Beyond Meat burger.
The company claims that it has been working on the meatless patties for a year, in hopes of capturing the smokey flavor sought after when eating a typical beef patty.
The company already sells a vegan burger here in the U.S., called the Earth Grown Vegan Veggie burger, found in the freezer case. It is advertised as being made with 11 different vegetables and is certified vegan by the American Vegetarian Association.
To read The Grocer UK's article, click here.