Albertsons' private brands achieve record sales
Get great content like this right in your inbox.
Subscribe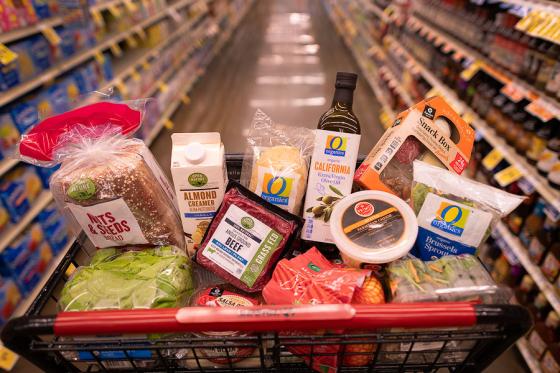 Albertsons Companies announced that sales of its Own Brands increased to an all-time high of 25.2 percent during the retailer's fiscal 2018 third quarter. The Boise, Idaho-based retailer, which operates more than 2,300 stores in 35 states and the District of Columbia under 20 banners, also reported that identical store sales increased 1.9 percent and e-commerce sales grew 73 percent.
Sales and other revenue increased 1.8 percent to $13.8 billion during the 12 weeks ended Dec. 1, 2018, compared to $13.6 billion during the third quarter of fiscal 2017.
"We continue to gain traction in our efforts to deliver a seamless shopping experience for our customers in both the four-wall and no-wall environment," said Jim Donald, president and CEO of Albertsons, whose banners include Albertsons, Safeway, Vons, Jewel-Osco and others. "The third quarter marked our strongest identical sales increase since the first quarter of fiscal 2016. Identical sales grew for the fourth consecutive quarter, and adjusted EBITDA (earnings before interest, tax, depreciation and amortization) grew over 50 percent compared to the same quarter last year, as the business has rebounded from fiscal 2017."
Of Albertsons' store brands, which include 12 lines and more than 11,000 products, Donald said, "We continue to delight our customers with our portfolio of award-winning brands."
Albertsons reported that gross profit margin increased to 27.8 percent during the third quarter of fiscal 2018 compared to 26.7 percent during the third quarter of fiscal 2017.