Ahold Delhaize reports net sales increase for fourth quarter
Get great content like this right in your inbox.
Subscribe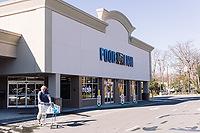 In reporting Ahold Delhaize's fourth-quarter results, CEO Dick Boer said in a statement, "2017 was the first full year as Ahold Delhaize, one in which we substantially completed the integration. We delivered synergies ahead of schedule and continued to show underlying operating margin expansion with stable or increasing market share in our major markets."
The combining of Ahold and the Delhaize Group to form Ahold Delhaize, one of the world's largest supermarket groups based in Zaandam, the Netherlands, was announced in June 2015 and became effective on July 24, 2016. Ahold Delhaize operates 22 retail banners throughout Belgium, the Netherlands, central and southeastern Europe and the United States.
Last year, Ahold Delhaize announced the creation of Ahold Delhaize USA, which became effective Jan. 1. Ahold Delhaize USA is the parent company for all of Ahold Delhaize's U.S. companies, including its local brands Stop & Shop, Food Lion, Giant, Hannaford, Giant/Martin's and Peapod, as well as Retail Business Services (RBS), a U.S. shared services company providing support to the brands.
For the fourth quarter, Ahold Delhaize reported net sales of $19.3, up 1.6 percent at constant exchange rates. Net income increased 318 percent to $909.3, up 377.9 percent at constant exchange rates
"In a dynamic environment, our great local brands delivered strong results, tapping into changing consumer behavior," Boer said. "We grew our online consumer sales by more than 20 percent, with already $1.4 billion sales in food online. In 2017 we realized $3.4 billion online consumer sales and are well on track [to] realizing nearly $6.1 billion by 2020. We are expanding our digital capabilities in all our brands and are rolling out successful customer loyalty programs. In 2017 we sent out close to 2.5 billion personalized offers, which we expect to increase significantly in 2018."
Boer also said Ahold Delhaize is investing to make shopping more convenient, introducing new technologies to improve the customer experience and further ease the check-out process, as the retailer tries to live up to its promise to be a better place to shop.
"We also are stepping up our focus on fresh inspiration as customers are increasingly looking for healthier options, organic products and locally grown produce, which will help us to reach our target of 50 percent healthy products in own brand sales by 2020," Boer said.
In the fourth quarter, Ahold Delhaize USA reported strong underlying operating margins, driven by synergies, Boer said. Inflation remained at low levels and volumes at Food Lion continued to benefit from the implementation of its "Easy, Fresh and Affordable" program that has now been rolled out to more than half of its store base. Hannaford reported its 15th consecutive quarter with positive comparable sales growth.