Acme Fresh Market has a new leader
Get great content like this right in your inbox.
Subscribe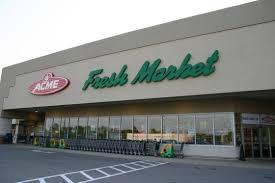 Akron, Ohio-based Acme Fresh Market has named fifth-generation family member Nick Albrecht as president of the company.
Formerly the executive vice president of the company, Albrecht succeeds Jim Trout, who was the first non-family member to hold the position. Trout has been appointed vice president of special projects, a newly created part-time position.
"I certainly like selling stuff. I found that passion quickly," Albrecht said in a local news report. He joined the company 15 years ago after serving in the U.S. Army. "There's a lot of satisfaction when Acme creates a new item [such as a new marinated offering in the meat case] or finds a new item, and then you can position it in the store, promote it and then check the sales."

Trout has been with the company for 45 years and has been president since 2014, when he succeeded Steve Albrecht, Nick's father. "I'm looking forward to pursuing other things but still staying close to the grocery business and working with Acme," Trout said to a local news source. "I know that this job takes a seven-day commitment. At this point in my career, I'm ready to throttle it back a bit."