03/08/2019
7-Eleven opens first of six test stores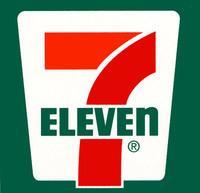 7-Eleven Inc. plans to grow its footprint by testing a new store concept.
The Irving, Texas-based convenience retailer recently welcomed customers at a new Dallas-area convenience store. The location is the first of six new test stores the company plans to open around the U.S., according to the Oak Cliff Advocate news.
The latest 7-Eleven opened March 4 and features a Laredo Taco Co. restaurant, and a café serving coffee drinks, made-to-order smoothies and shakes, among other beverage offerings.
In addition, the store includes a bar with wine and craft beer on tap. Customers can order adult beverages to consume on-site or in growlers to go.
According to the news report, 7-Eleven will use the concept stores to develop brands and ideas. Another concept store is slated to open in Prosper, Texas.
In the past five years, 7-Eleven private brand products have won more than 20 national and international awards recognizing both product and packaging excellence.