7-Eleven introduces cold-brew coffee
Get great content like this right in your inbox.
Subscribe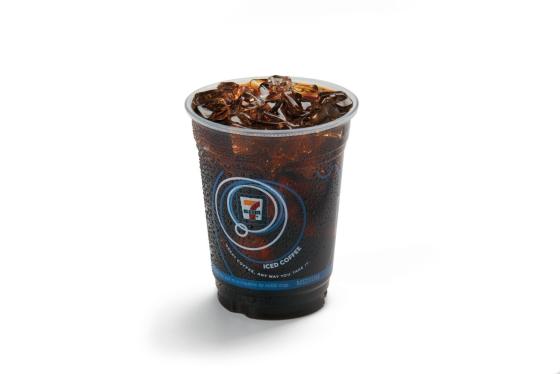 7-Eleven believes cold-brewed coffee is gaining popularity among millennial and Gen Z coffee drinkers, so the Irving, Texas-based retailer has introduced its own version of the popular chilled drink — a new proprietary cold-brew iced coffee that is slow steeped and chilled for peak smoothness and flavor, according to a press release.
For a limited time this summer, the new iced coffee drink will cost 99 cents for any size cup. The regular suggested retail price will be $1.69.

Cold brew is the process of brewing a beverage using room temperature or cold water. The process takes anywhere from 12 to 24 hours to reach the optimal brew strength. Since it is made without heat, cold brew creates a lower acidity level in the beverage for a smoother, naturally sweet taste, according to 7-Eleven.

"Because of the long steeping process and different grind size of the coffee beans, cold brew almost has a craft appeal with a smoother, richer flavor," said Jacob Barnes, 7-Eleven senior category manager for cold beverages, in a press release. "For millennials and Gen Z-ers, it's a modern day soda or milkshake."

7-Eleven, which operates franchises and/or licenses more than 66,000 stores in 17 countries including 11,600 in North America, cited a 2017 study saying that cold-brew coffee is one of the fastest-growing beverage categories in food service. In 2017, sales of cold-brew coffee were up 80 percent over the previous year. The new brew is especially popular with younger coffee-drinkers. Over 50 percent of millennials today say they like or love the cold-brew iced coffee.

"Hot coffee is primarily a morning, on-your-way-to-work drink," Barnes said. "Some people do choose cold over hot in the mornings, but many enjoy drinking iced coffee much more casually and leisurely than they do hot coffee — later in the day and on weekends. 7-Eleven stores are a beverage destination for millions, and we do that by watching trends and offering the drinks customers want, whenever they want."

Earlier this year, 7-Eleven introduced two other private brand beverages that are prepared cold — 7-Select PuriTEA organic, cold-brewed iced teas and 7-Select GO!Smart organic, cold-pressed juices. 7-Select PuriTEA is available in five flavors — three made with organic black tea leaves and two made with organic green leaf tea. Black tea flavors are unsweetened, sweetened and blackberry agave; green tea flavors are mango and honey.

The 7-Select GO!Smart juices come in four varieties: Clean & Green, Tropical Glow, Berry & Bright and Restoration Red. Each variety is USDA-certified organic and made from whole fruits and vegetables. The cold-brewed teas and cold-pressed juices are sold chilled in the refrigerated section.
"With health and wellness at the forefront of consumers' minds, customers looking for healthier choices have lots of options at 7-Eleven stores," Barnes said.