Another startup aims to disrupt how consumers buy groceries
Get great content like this right in your inbox.
Subscribe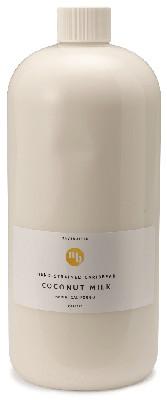 Launched this summer by University of California at Berkeley graduate Chai Mishra, San Francisco-based Movebutter aims to disrupt the grocery business with an online store that sources products directly from farmers, butchers and producers, noted an article in Adweek today. 
Currently offering 300 curated items that Mishra claims are higher quality than shoppers find in traditional supermarkets, Movebutter had a waiting list of 120,000 people who wanted to place orders on its website a month and a half after the online store's June debut, the Adweek article reported.
The packaging for all of the company's products is transparent, whether glass jars or clear plastic. The product labels are simple and concise: white with black lettering that describes what the product is, where it comes from, and other key information such as whether the item is organic.
Movebutter's website is likewise simple, without a lot of product or promotional information or graphics.The company sells just dry and frozen items at present. But beginning Dec. 17, refrigerated, health and bath items will also be available.
Movebutter requires a minimum order of $35 and provides free delivery, according to the website.