Smart & Final revamps Sun Harvest brand
Get great content like this right in your inbox.
Subscribe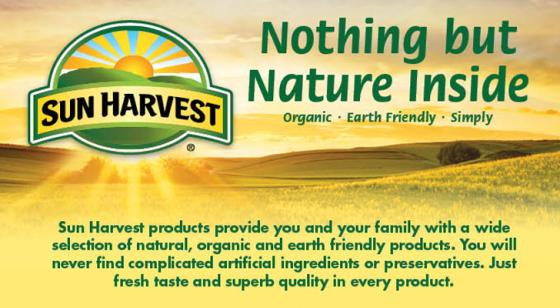 On its website, Smart & Final, Commerce, Calif., announced the revamp of its Sun Harvest brand. The brand — which comprises more than 100 SKUs (with more to be added throughout the year) across such categories as meat, dairy, produce, grocery, paper and cleaning products — offers three types of products: "organic," which are grown, packaged and certified to strict USDA standards; "earth-friendly," which are made with recycled materials or without the use of chemicals harmful to the environment; and "simply," which are 100 percent all-natural.
"We were already carrying some natural, organic and earth-friendly products, some under the Sun Harvest Label, others under other private label brands," Mike Mortensen, senior vice president, sales & merchandising, Smart & Final, told Store Brands. "By rebranding all of these items — as well as adding additional items to the Sun Harvest line — we are ensuring that all of Smart & Final's natural, organic and earth-friendly products are easily identifiable throughout our stores."
The new design was created to communicate that Sun Harvest products contain "nothing but nature inside," Mortensen said.
"From the yellow of the sun to the green of the grass and leaves, customers can expect Sun Harvest items will never contain artificial ingredients or preservatives — just fresh taste and superb quality," he said.