NYDP to supply Market Basket with two exclusive deli meats
Get great content like this right in your inbox.
Subscribe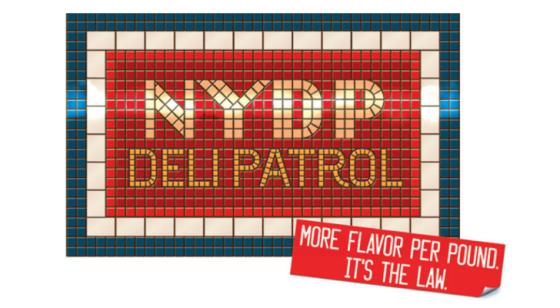 Westford, Mass.-based NYDP — aka The Deli Patrol — a family-owned producer of artisanal deli products, announced it will supply New England's DeMoulas Market Basket stores, Tewksbury, Mass., with two new, all-natural deli products created at the grocer's request. The two new deli meats are All-Natural Apple-Glazed Uncured Ham and All-Natural Holiday Roast Turkey. The Apple-Glazed Uncured Ham is deep-marinated with spiced apple juice and hand-rubbed with cinnamon, brown sugar, herbs and spices, while the Holiday Roast Turkey is prepared using a rub that includes shallots, celery and herbs, as well as a unique brine of cider vinegar, extra virgin olive oil, herbs and spices.
Each all-natural NYDP brand deli roast is one single piece of meat from animals raised without antibiotics or hormones and fed a vegetarian diet. These roasts ? which come in different shapes and sizes ? are never macerated, chopped, pressed or formed. NYDP brand roasts are oven-roasted on open racks and never cooked in bags, allowing them to achieve authentic home-cooked flavor and bite. And NYDP brand all-natural roasts are low in sodium, contain no added water weight, and are free of nitrites, nitrates, phosphates, gluten and chemicals, the company said.
"Food lovers don't like to compromise," said Dan Estridge, founder and chief flavor officer at NYDP. "They don't want a macerated tube of meat ? even if it claims to be 'all-natural'. They want delicious, real, honest food. We're proud to make foods for the deli that are both delicious and trustworthy."
These products were developed at the request of Market Basket, NYPD said, after the retailer realized strong sales of its traditional deli items ? including Pastrami, Corned Beef, Fireside Roast Turkey, Holiday Roast Beef and Agave and Herb Smoked Ham ? in a number of Market Basket stores during the past year and a half.
"NYDP brand products are much more than all-natural," said Bob Hartman, assistant director of deli, seafood and prepared foods at Market Basket. "We wanted to offer all-natural deli items, but we didn't want to compromise on quality or flavor. With these all-natural NYDP brand products, we know we're bringing a tremendous value to Market Basket shoppers."