Nice-Pak and PDI install rooftop solar array at their headquarters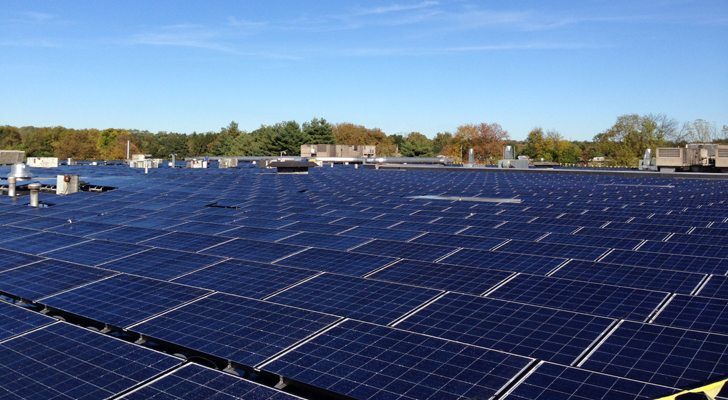 Orangeburg, N.Y.-based Nice-Pak Products Inc., a supplier of wet wipes for retailers' private label programs, and its sister company, Professional Disposables International Inc. (PDI), said they celebrated Earth Week with a ceremony marking the completion of the solar array installed on the roof of their headquarters and manufacturing plant.
This 855-kilowatt array, among the 10 largest rooftop solar systems in New York, received funding through the New York State Energy Research and Development Authority (NYSERDA) under Governor Andrew M. Cuomo's NY-Sun Initiative, Nice-Pak said.
Nice-Pak and PDI said they installed the array as part of their shared commitment to invest in and support sustainable business practices that help meet the companies' goals for energy use and emissions. The ballasted roof-mounted photovoltaic  system is expected to generate approximately 1,000,000 kilowatt-hours of energy per year and supply 15 percent of the building's total electricity load. The use of this renewable power source will reduce the companies' environmental footprint by up to 1.5 million pounds of carbon dioxide per year.
In addition to the solar array, Nice-Pak and PDI said their sustainability initiatives include zero landfill factories, high-efficiency lighting, products made with plant-based fibers, minimization of packaging material, warehouse consolidation and consumer education about what wipe products can and cannot be flushed. Though these types of initiatives, the companies have met and exceeded their goals for improving energy-efficiency, using renewable energy, avoiding waste, reducing water use, and innovating to create more sustainable product components and formulations.