02/05/2018
Cowboy Troy touts H-E-B in Texas market Super Bowl commercial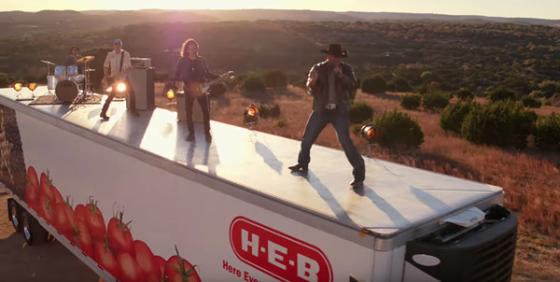 As NewYorkTimes.com noted in an article on Feb. 4, this year's Super Bowl television commercials eschewed politics for humor. H-E-B's TV spot, which aired in the Texas markets where the San Antonio-based chain has stores, was no exception.
Featuring a rhyme-heavy song by country music star Cowboy Troy, whose band is shown on top of an H-E-B truck, the commercial promotes the retailer's Quest for Texas Best competition, which is now in its fifth year.
"Like the Alamo, H-E-B's on a mission to find the Texas treasures your life has been missin' …," Cowboy Troy's song begins. The commercial shows clips of people trying H-E-B Texas-made products, including hot salsa, barbecue sauce and goat cheese.
In its Quest for Texas Best competition, H-E-B encourages consumers and small businesses throughout Texas to enter their food creations for cash prizes and a chance at becoming one of the retailer's "Primo Picks" Texas-made store brands. The 2018 competition runs from Feb. 4 through March 18.