01/30/2015
Albertsons and Safeway complete merger transaction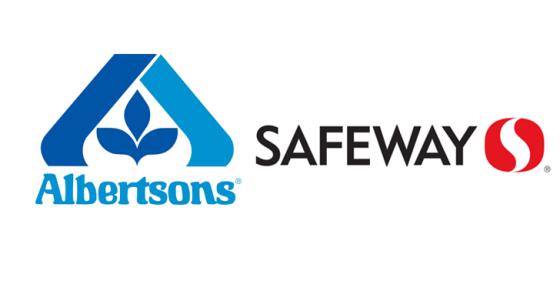 Boise, Idaho-based AB Acquisition LLC and Safeway Inc., Pleasanton, Calif., said they completed their proposed merger. Under the terms of the merger agreement first announced and unanimously approved by Safeway's board of directors in March 2014, AB Acquisition will acquire all outstanding shares of Safeway. Safeway shareholders will receive $34.92 per share in cash.
As a result of the completion of the merger transaction, the common stock of Safeway will no longer be listed for trading on the New York Stock Exchange or any other securities exchange. The companies said Safeway will file a certification on Form 15 with the U.S. Securities and Exchange Commission under the Securities Exchange Act of 1934, as amended, to suspend Safeway's reporting obligations under Sections 13(a) and 15(d) of the Exchange Act.
"We plan to be the favorite local supermarket in every community we serve," said Safeway President and CEO Robert Edwards, who will become president and CEO of the newly combined company, effective immediately. "We will do this by knowing, listening to and delighting our customers; providing the right products at a compelling value; and delivering a superior shopping experience. We will also continue to be active members of our local communities."
As previously announced, current Albertsons CEO Bob Miller will become executive chairman, the companies said.
"This is a transformative day for both Albertsons and Safeway," Miller said. "This merger creates a unified, strong organization that is dedicated to bringing a better shopping experience to more customers across the country. Our combined geographic footprint, vast range of brands and products, and service-oriented staff will enable us to meet evolving shopping preferences."
The merger will create a diversified network that includes 2,230 stores, 27 distribution facilities and 19 manufacturing plants with more than 250,000 employees across 34 states and the District of Columbia, the companies noted.
The new company will be comprised of three regions and 14 retail divisions supported by corporate offices in Boise, Pleasanton and Phoenix, the retailers said. Banners will include Safeway, Vons, Pavilions, Randalls, Tom Thumb, Carrs, Albertsons, ACME, Jewel-Osco, Lucky, Shaw's, Star Market, Super Saver, United Supermarkets, Market Street and Amigos. In December, the companies announced the sale of 168 stores to four separate buyers, as divestitures required in order to secure U.S. Federal Trade Commission approval of the transaction.